Posted on
By The Wild Olive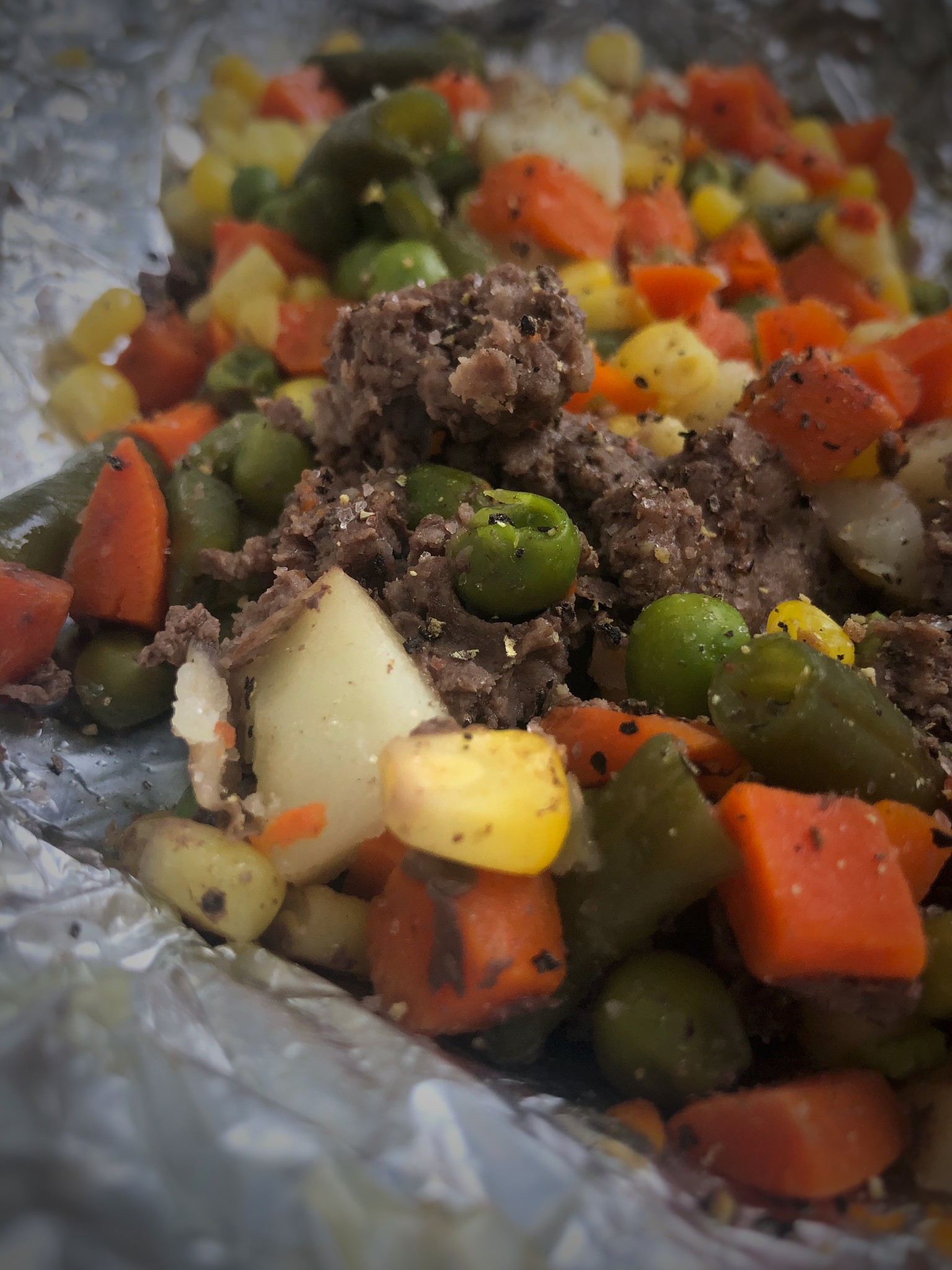 Summer campout just got even more fun and delicious.
Happy summer, Wild Ones! Seems like many of you are squeezing in those final family camping trips before the school year is upon us. Well, here's an easy pleaser for the whole family with a few ideas to make it even better! HOBOS over the fire! And you can make them as fancy or as simple as you like. This is also fun with kids because you can let them build their own.
Basic ingredients:
• Ground protein (veggie crumbles work as well): 1/4 lb per person
• Fresh or frozen cut veggies: 1/2 cup per person
• Flavored olive oil from The Wild Olive (your favorite, of course)
• Seasoning to taste (from our s.a.l.t. sisters collection, of course)
• Heavy duty foil squares
We like to buy lean ground beef/bison or ground turkey/chicken to keep it as healthy as possible. The draw back, for this dish especially, is that those can be a little dry. No problem, we just knead in a little of one of our flavored olive oils (we often use black pepper, fresh garlic, or garlic chili). While we're at it, a little drizzle of balsamic adds a nice zing. The Savory Smoked or Hickory Balsamic is GREAT for this one! Once the meat is ready grab squares of heavy duty foil and portion it out accordingly. To help speed up cooking time, press the meat out into an elongated patty. Add your chosen veggies on top (if using potatoes, we usually put them on top first, then the other vegetables). Now it's time for seasoning, and our herb and rub blends form s.a.l.t. sisters are a great option here. Just dust the top of your hobo with your seasoning of choice, close and crimp the foil over the top and then on the ends. Since you added that delicious olive oil to the protein, there's no need to oil the foil! Once they are buttoned up and ready, simply place them on the grill or coal bed (protein side down first to release all of those yummy juices before turning them over to finish).
Depending on the size and thickness of your packets and the heat of your fire, cooking time will vary. But if you make them no more than 1.5" thick and keep them close over medium heat, 10-15 minutes each side usually does it. Then carefully remove them, beware of steam when opening the packets, and enjoy.
**As a final alternative to lessen the effort at camp, avoid having to work with raw meat at camp, and shorten cook time, you may choose to pre-cook the protein before the trip and just keep it in the cooler until dinnertime! Frozen veggie crumbles are great for the same reason.