Posted on
By The Wild Olive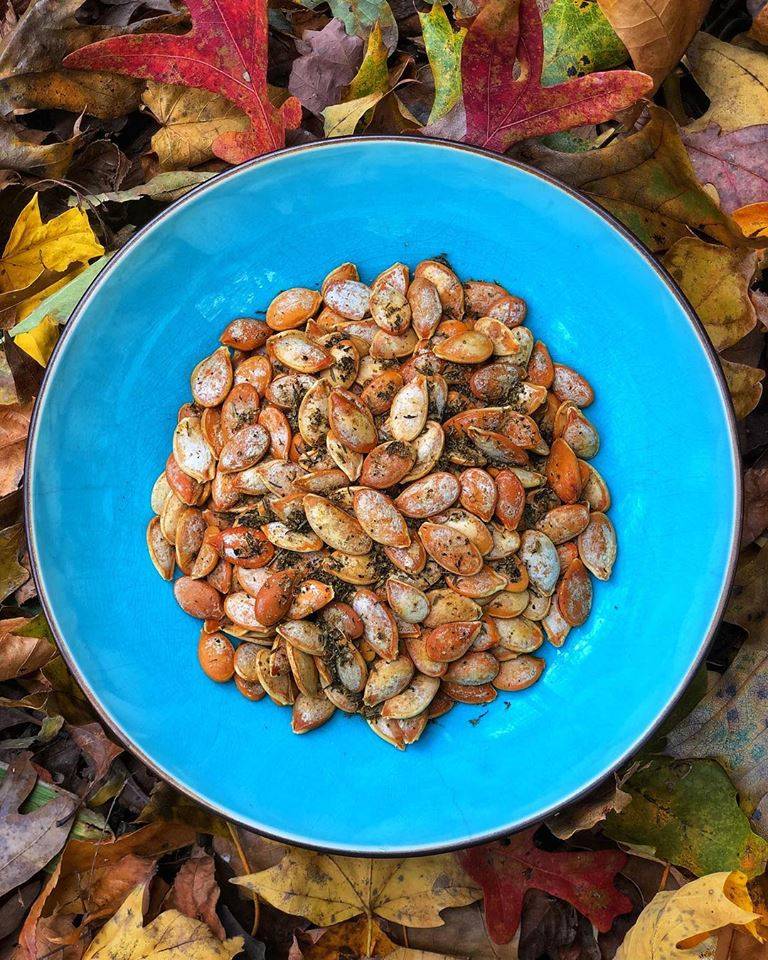 Herb and Olive Oil Roasted Pumpkin Seeds.
Hey Wild Ones...once you've carved your jack-o-lantern this year, try roasting the seeds with one of our delicious olive oils (one of our favorites for this is the Black Pepper Infused Olive Oil) and adding seasonings to make a terrifyingly tasty, screamingly scrumptious, and hauntingly healthy snack. 

~1 cup pumpkin seeds
~2 teaspoons of your favorite Wild Olive olive oil
~Seasonings-we suggest about a 1/4 tsp thyme and 1/4 tsp of ground rosemary 
~Salt and pepper

Preheat oven to 350°. Rinse seeds and pat dry or lay out on baking sheet to dry. Toss seeds with remaining ingredients. Spread in a single layer on a parchment paper or aluminum foil lined baking sheet. Bake 20-25 minutes or until golden and toasted. Cool completely.