Posted on
By The Wild Olive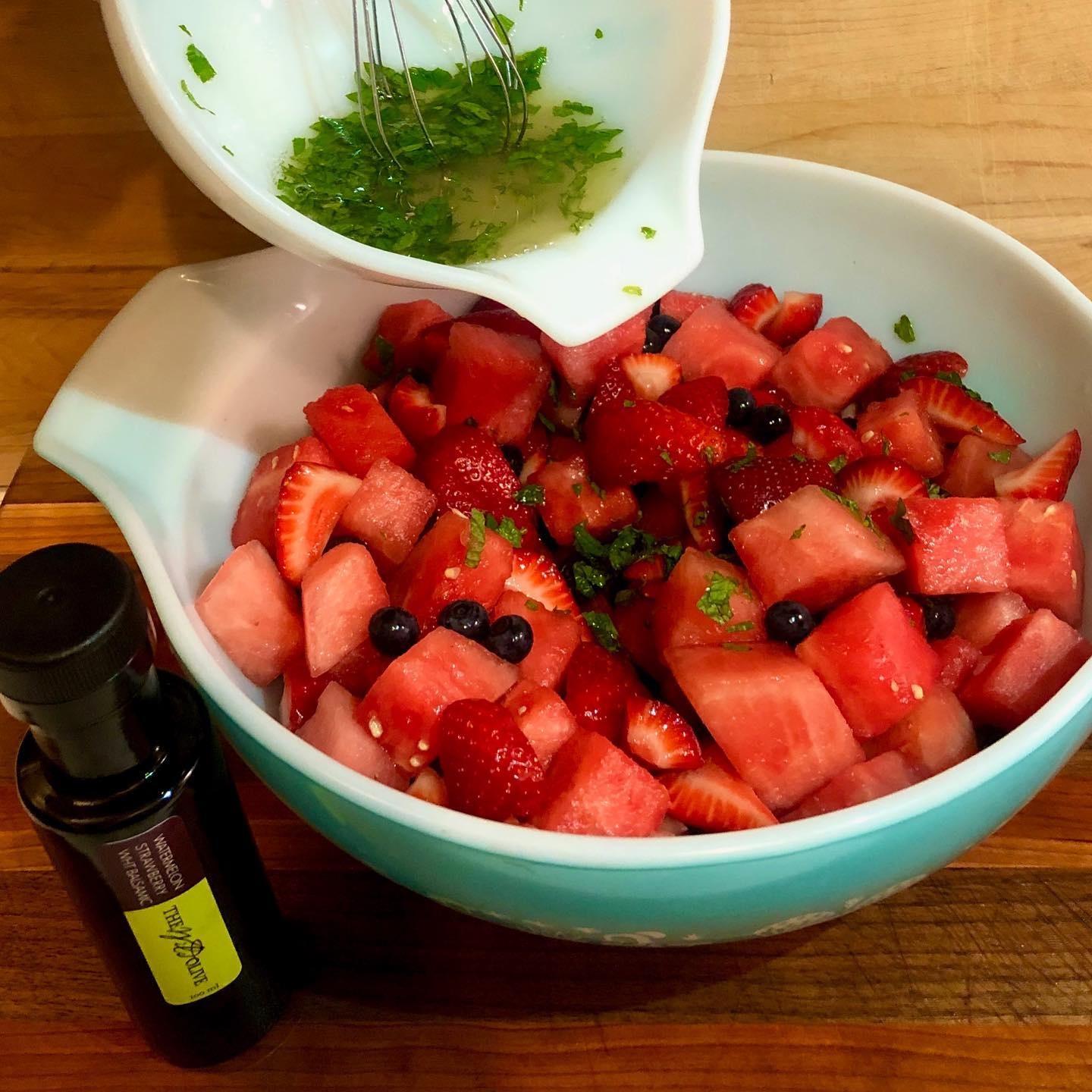 Happy 4th of July weekend, Wild Ones!
We're excited to announce that Watermelon Strawberry White Balsamic is back in stock for a limited time only!
We used it to whip up a delicious sauce to top this refreshing fruit salad made with watermelon, strawberries, and blueberries. Here's our recipe for the sauce:
2 Tbsp Watermelon Strawberry White Balsamic
2 Tbsp honey
1 fresh lime, squeezed
2 Tbsp fresh mint, chopped
Mix together and pour over your fruit salad. **even better after it has had a chance to soak into the watermelon!
Come get yourself a bottle and let us know how you used it by posting and tagging us @thewildolivenashville.